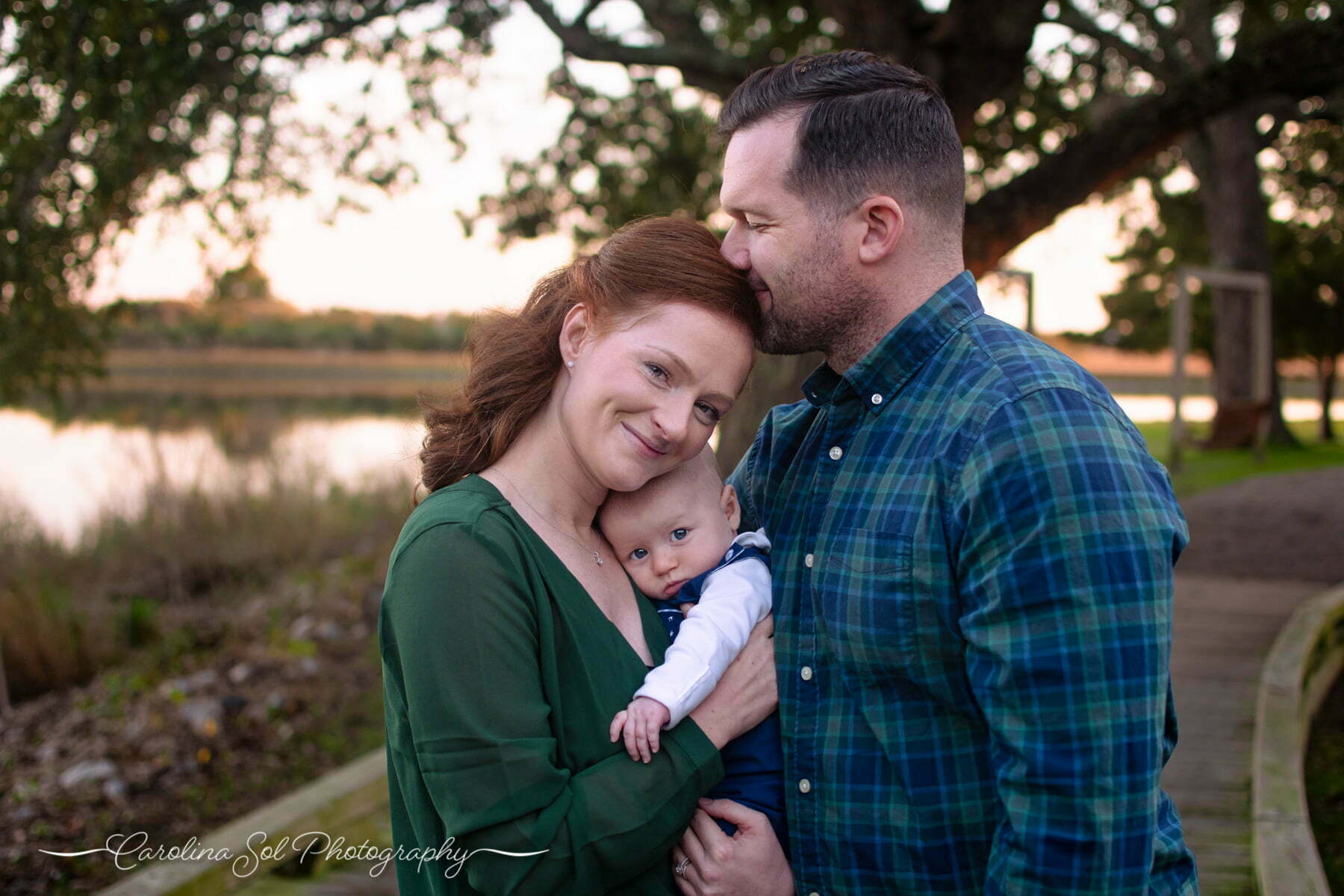 Sunset Beach Family Photography
When you become parents, you do a lot of celebrating "firsts". Your baby's first smile, first laugh, first tooth, the list goes on but you get the point. Every milestone with your baby doing something for the first time is exciting! For this Sunset Beach family photography session, we celebrated and documented quite a few firsts!
What could be more exciting than your baby's first Christmas? Many parents look forward to this time of year and seeing their children joy on Christmas morning.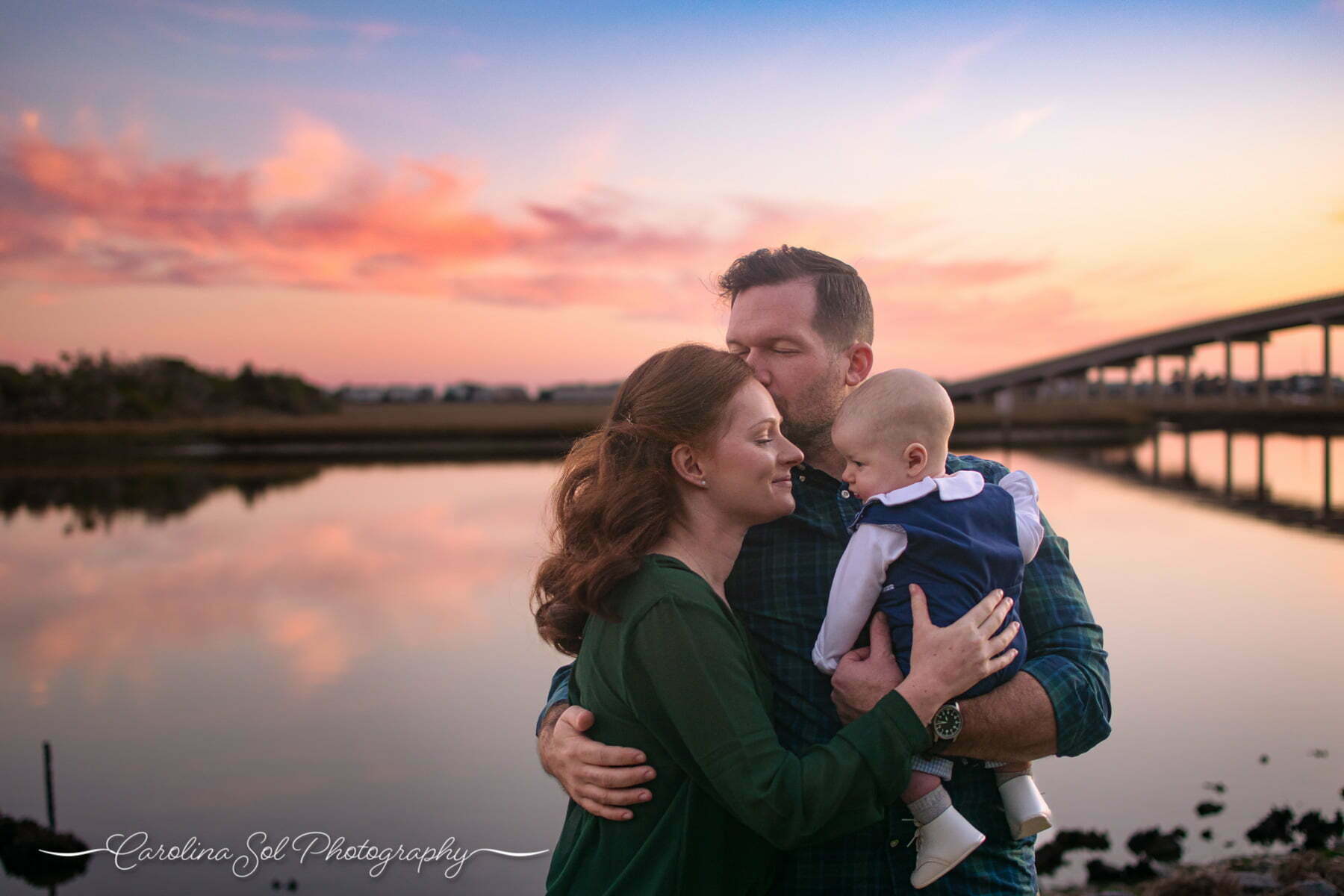 Home For The Holidays
The McLamb family was going home to Sunset Beach, NC for the holidays with an extra special gift. A brand new baby boy! You can imagine the excitement! Since the McLamb's live overseas, this special Christmas would also be the first time meeting everyone in the family!
As a lifestyle photographer, it's exactly those moments that I want to capture. So many "firsts" for this family that deserve to be celebrated, experienced, and remembered! Documenting a family's first child, first Christmas, and first meeting with the whole family calls for professional family photography. That's when I come in.
The week of Christmas rolled around and after flying over 13 hours, the McLamb's made it safely to Sunset Beach. Next stop, our Sunset Beach family photography session!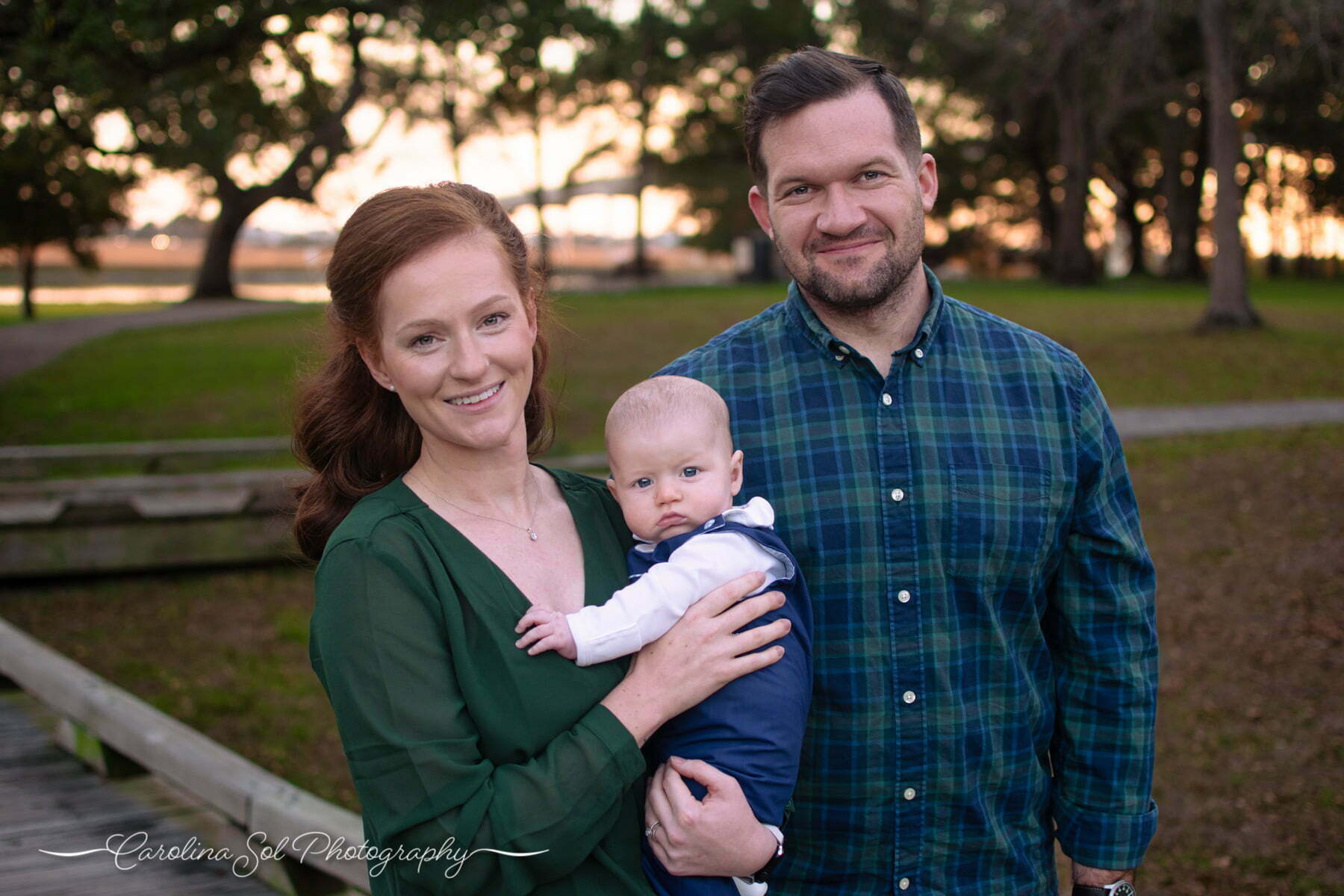 Session Day
On the day of or session, it was a warm and sunny day in December. Living in eastern North Carolina on the coast means it's usually a pretty mild winter. Being that I am primarily an outdoor photographer, I generally appreciate it when we have warm weather especially when I am photographing an infant. Luckily we picked a great day to do Christmas family photography!
We decided to head to the park for our Sunset Beach family photography session. Sessions always turn out great at the park, it's a beautiful location with easy walking paths and lovely wooden swings. This is important, especially when photographing people who might struggle walking in sand or too much distance. Sunset Beach Park allows you to get the beautiful marsh and Intracoastal waterway without having to deal with the sometimes harsh conditions at the beach. It's definitely a favorite of mine for Sunset Beach family photography sessions!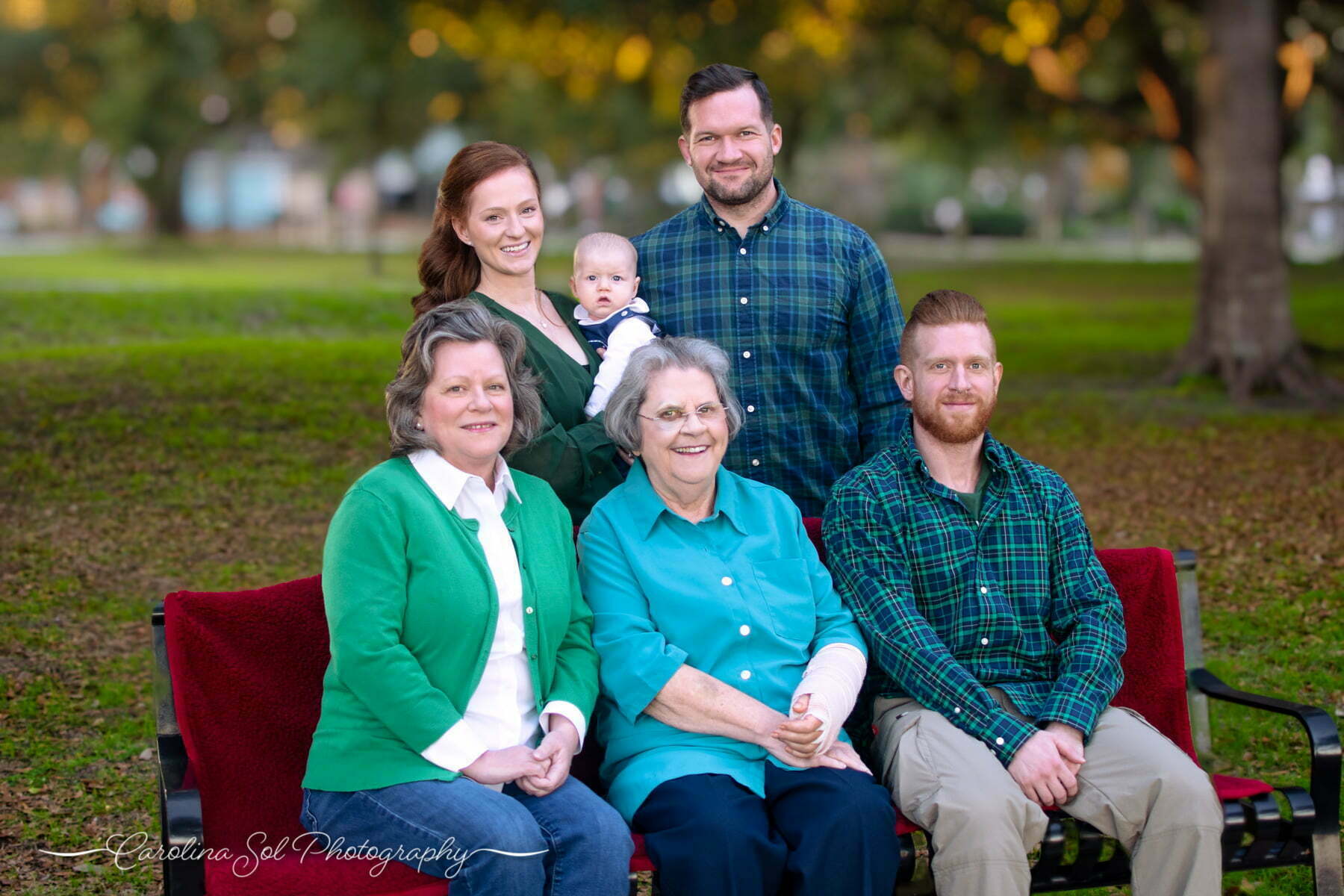 The Sunset Beach family photography session was set to include four generations made up of the baby, mom, grandma, and great-grandma. Generational family portrait photography is something I love to capture because it tells an important story. It can be hard to get everyone together at the same time and when you do, you should absolutely photograph it! Time waits for no one! It is so nice being able to get family generational photos that you'll be able to look back on and remember when everyone was together. Sunset Beach family photography is the perfect location that can accommodate everyone with a stunning background for your portraits.
We started with the large group shots on a bench at the park before moving on to smaller groups. I photograph a lot of babies being a family photographer and newborn photographer. I am not above acting silly to get a child to laugh, because that is exactly what I'm looking for! Some children are easier than others, and this little dude was not entertained by anyone's shenanigans! In his defense, our session wasn't long after he got off a 13hr flight. His first time flying too! Some eggs are hard to crack, but we always try to get them to!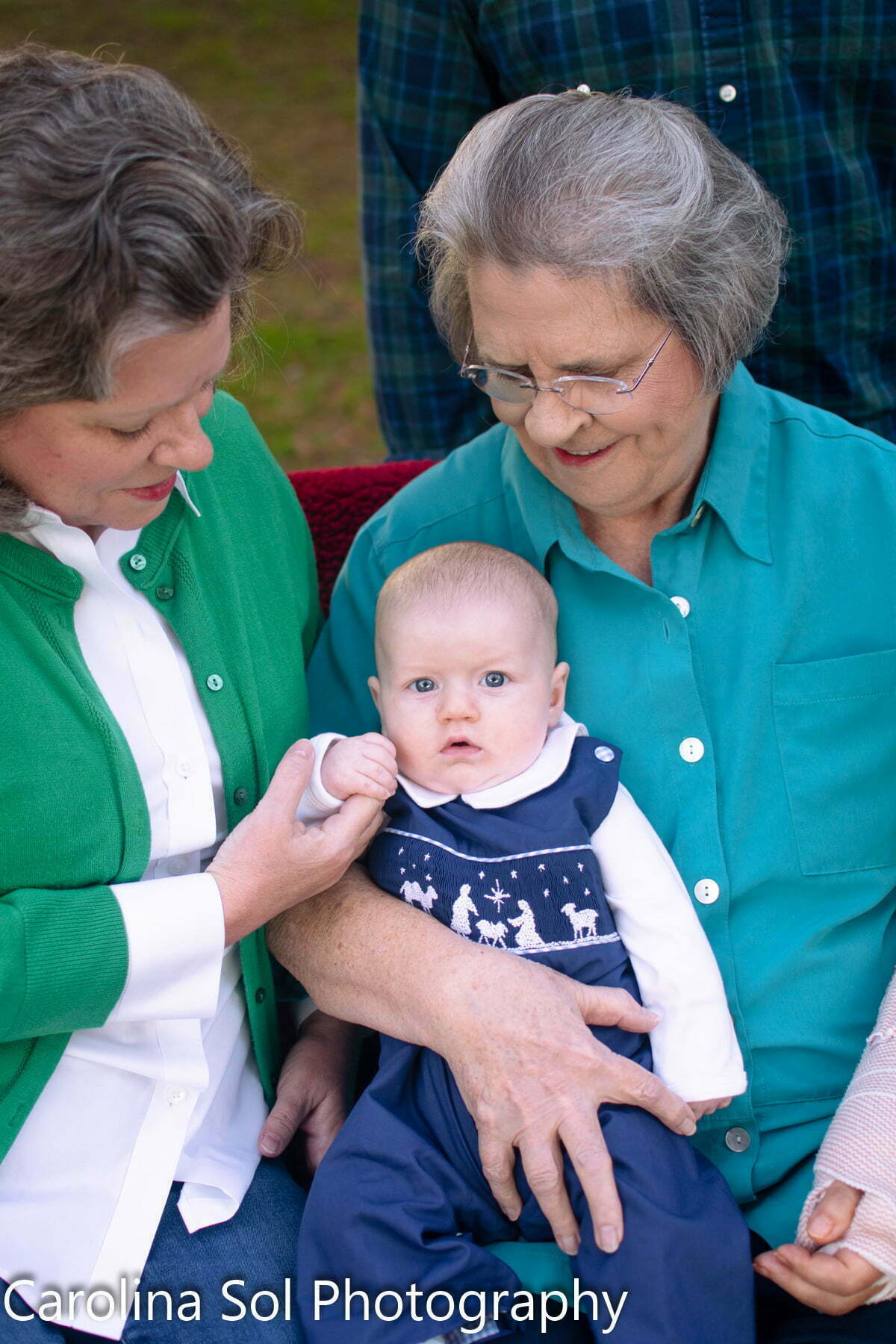 After trying a handful of tricks to get the baby to smile, it was when his great-grandma got really close to his face and started playing with him that really did it! It was such a sweet moment and luckily I have a pretty quick trigger finger and was able to capture that precious moment!
For the remainder of our session, we walked around the park and stopped at a few of my favorite spots. The family was happy and enjoying the moments shared together and I did my job preserving them. The light was great and we got a stunning sunset at Sunset Beach Park.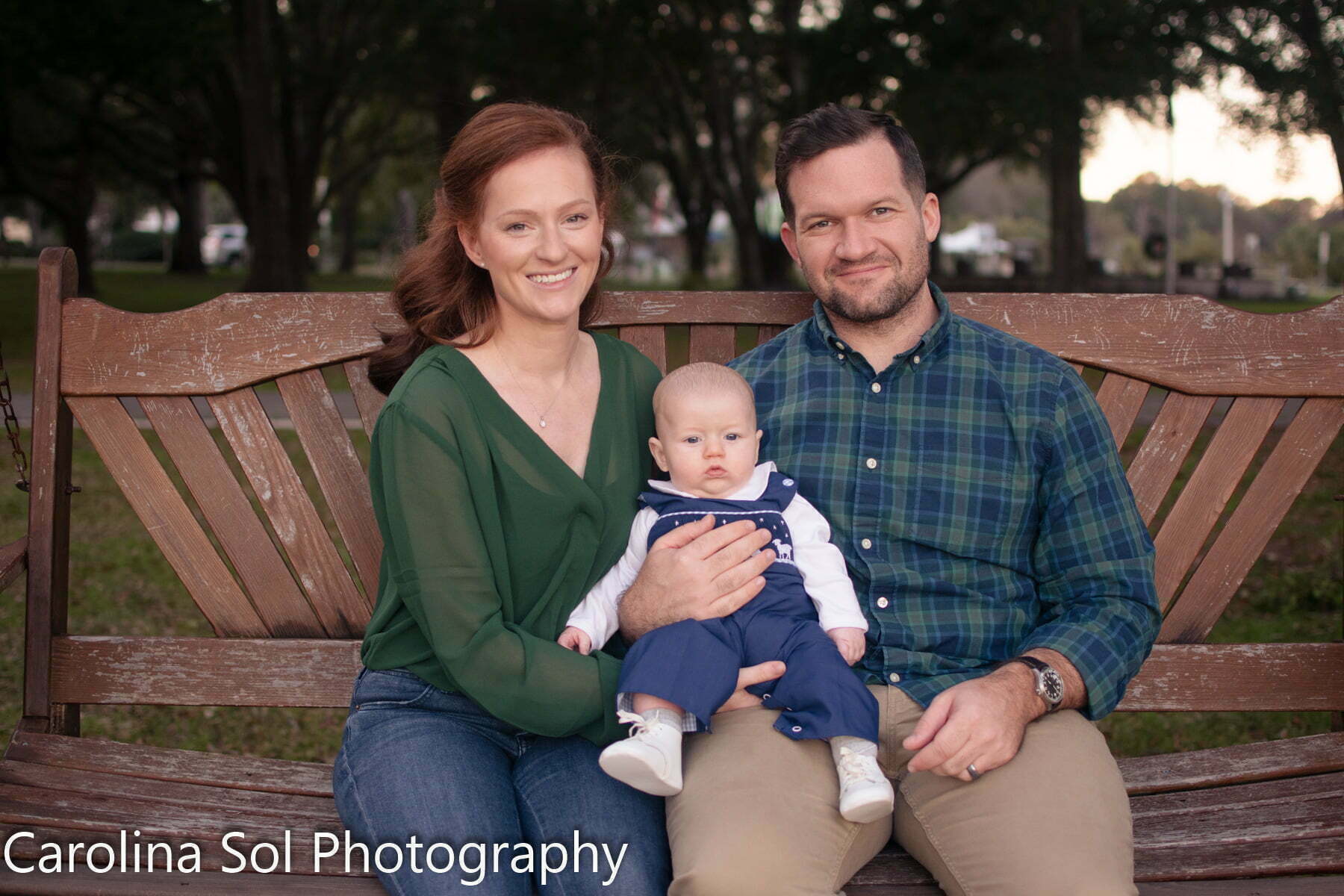 Photographers Tips
When I hold sessions at Sunset Beach Park I like to challenge myself to use different angles and try seeing things from a new perspective. The park has many stunning views, which is why it's so popular for photographers.
Depending on where and what you're trying to photograph, it's likely that you will have some background distractions, such as people, buildings, pets, trash cans, cars, etc. For some photographers, these may be considered "eyesores", although it is an entirely personal preference.
With that in mind, finding a beautiful spot you want to photograph at Sunset Beach Park is a pretty easy task. Explore the park and try out different spots!
The Sunset Beach Park is a great location especially for older folks who like being near the water but without dealing with the difficulty of walking on sand.